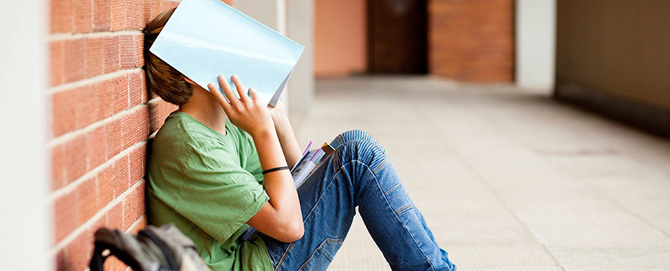 Improving Mental Health
Our certificate program gives educators the tools to facilitate student learning and classroom resiliency. In Canada, between 15 and 20 percent of youth suffer from a mental health issue that impacts their day-to-day functioning in the classroom. As an educator, you are likely one of the first people to notice that a student may be experiencing a potential mental health problem.
Join over 250 educators who have learned how to respond, support and appropriately refer students who may be struggling with these issues.
Now is the time to learn about Mental Health Issues in the Classroom.
With identification of mental health issues on the rise in Canadian classrooms, teachers and educators are in need of professional development and training opportunities that address mental health and how it impacts students and the learning environment. Developed in partnership with the Faculty of Education, our multi-module, blended certificate provides K–12 educators and related professionals with the opportunity to better understand mental health. Strategies to facilitate student learning and classroom resiliency will be provided.
WHO'S THIS CERTIFICATE FOR?
Those wishing to register in the MHIC certificate must have classroom or administrative responsibilities within the education system, or have their Bachelor of Education. Interested paraprofessionals may contact Carolyn FitzGerald, certificate designer and instructor, regarding their suitability for the certificate.
You'll Learn How To
Improve your ability to recognize potential mental health problems in the classroom.
Develop your skills and strategies to support students experiencing mental health issues.
Liaise, connect and communicate with resources within the school and school boards, and communicate with community resources when asked.