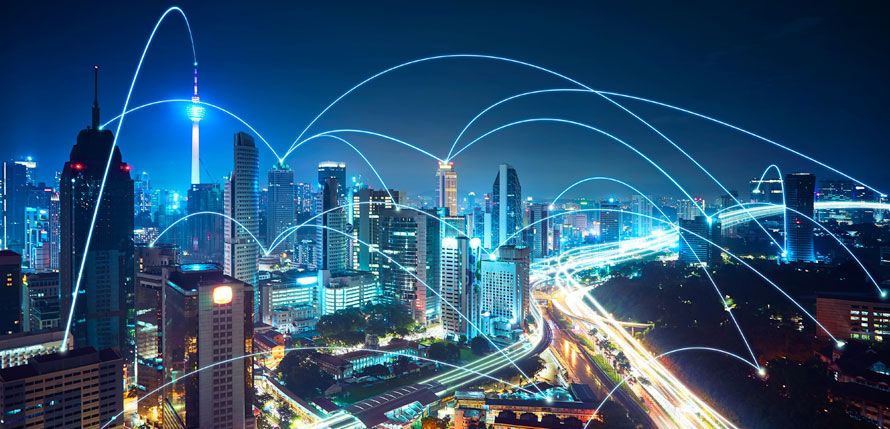 Offered by the Centre for Public Safety and Well-Being - cpsw@wlu.ca
Digital transformations are changing every aspect of our world, none more so than our places of employment. Automation is expected to impact 50% or more of Canadian jobs in the next 10 years.
The good news is that new opportunities are filling the gap for those of us who are prepared. How can you equip yourself with the skills required to take advantage of the new opportunities these technology shifts are creating in the digital economy? Laurier has launched a series of professional development online courses, which you can combine into a full certificate, designed to help you master the concepts you'll need to increase your marketability and succeed in this new environment.
Learning Online
These courses are designed with you in mind: they are fully online and structured so that you control the pace at which you learn. Each course consists of five short modules, with each module teaching a specific aspect of the technology or tool. You can progress through these courses as fast or as slow as you like. Each course is approximately 10 hours total, and includes recent news articles, instructional videos, and discussions of current events related to the subject. You can enjoy learning anywhere, because each course is laptop and mobile friendly.
About Laurier's Digital Literacy and Emerging Technologies Certificate
Take eight courses and receive a professional development Certificate in Digital Literacy and Emerging Technologies from Wilfrid Laurier University.
When you register for the full certificate you will be enrolled in all eight courses. You choose what order you complete them and receive acknowledgement of completion with each course you finish. Assessments must be successfully completed to move throughout the module and a final assessment completed to finalize each course. When you complete all eight we will issue your Certificate in Digital Literacy and Emerging Technologies.
Program Overview
Start date: Continuous
Delivery: Online
Time: Approximately 80 hours
Fee: Registration for the full certificate is $696. **Please use discount code DigLitCert once you have added all 8 courses to your cart.**
These learning packages are housed within Laurier's online learning platform, MyLearningSpace. Once you submit the registration form and make payment, your username and password will be emailed to you.
Once you gain access, you will have 3 years to complete the certificate.
Fanshawe students are encouraged to email K_hansen8@FanshaweC.ca for enrolment instructions prior to registering for the program.
Refunds
Individual courses
Refund less $25 administrative fee if the course has not been accessed
If the course has been accessed, no refund.
Certificate
Refund less a 10% administrative fee if no courses have been accessed
If one course has been accessed, refund less 20% administrative fee
If two or more courses are accessed, no refund.