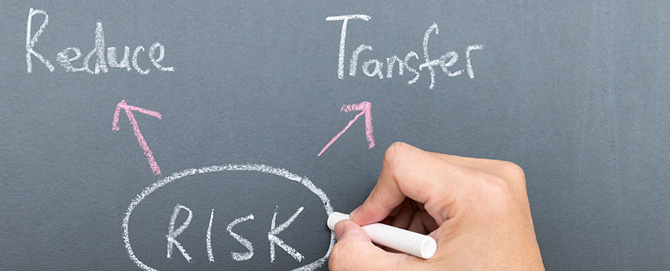 Risk management involves the comprehensive study and review of the possible loss exposures that face an organization. Risk management professionals need to understand and identify these risks in order to minimize or prevent loss in the most cost-effective manner.
In conjunction with Global Risk Management Institute (GRMI), Laurier offers the three required courses needed obtain the Canadian Risk Management (CRM) designation. Students are required to take a standardized exam through GRMI after each completed course. Information regarding these exams, including fees and requirements, can be found on the GRMI CRM Standardized Exams website.
Details
Canadian Risk Management courses are offered at a cost of $650.00 per course.
Students can register to complete the full certificate at a cost of $1820.00.
Laurier Alumni can save 10% on individual course registration for the Canadian Risk Management Certificate. Contact continuingeducation@wlu.ca to receive your Laurier Alumni discount code.
Students are required to purchase their own textbooks. Information regarding ordering textbooks will be sent to students prior to the course start date.
Professional Designation
The Canadian Risk Management (CRM) designation is a widely recognized qualification that provides risk managers a foundation of knowledge and skills needed to identify, assess, monitor and limit risks. The CRM is recognized by the Risk and Insurance Management Society (RIMS) and awarded by the Global Risk Management Institute (GRMI). GRMI sets policy for the CRM designation and maintains the records of its credentialed members.
Attaining the CRM designation demonstrates a level of professional commitment, knowledge and skills that employers in both public and private sectors recognize.
Completing CRM54, CRM55 and CRM56 at a recognized institution does not earn you the CRM designation, you are required to complete the corresponding three designation exams through GRMI. Completing the three courses at Laurier will earn you the Canadian Risk Management Certificate as proof of completion of all three courses at Laurier.
WHY EARN THE CRM DESIGNATION?
Competitiveness: Formal training gives CRM holders a competitive advantage that employers seek.
Credentials: Demonstrates that CRM holders have achieved the knowledge and skills necessary to identify, assess, monitor and limit risks.
Recognition: CRM holders stand out among others in a competitive marketplace.
Advancement: Improves the ability of CRM holders to achieve their organization's risk management objectives and their career goals.
To earn the CRM designation, candidates must complete the three foundational courses and pass standardized exams for each course (standardized exams are in addition to any exams administered by the university or institution as part of their course curriculum). The exams evaluate level of knowledge based on the content covered in the required textbooks. The three standardized CRM exams administered separately by GRMI verify that CRM candidates possess a consistent level of knowledge. Further details regarding eligibility can be found on the Canadian Risk Management website.