0005
-
Cybercrime: An Introduction
1017995
Course Description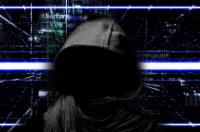 Offered by the Centre for Public Safety and Well-Being - CPSW@wlu.ca
Winter Promotion!

(Cannot be combined with any other discounts)
This course is designed to provide you with an overview of criminal activity perpetrated using computers, the internet, and other network-connected digital devices. Course topics include a synopsis of the history of cybercrime, emerging trends, applicable legislation, cybercrime investigations, and the nature of digital evidence. Cybercrime prevention methods are highlighted, as are understanding cyber victimization and criminal typologies.
Learner Outcomes
Recognize how past, current, and emerging digital technologies impact the cybercrime landscape;
Make connections between the emergence of cybercrime and the evolution of digital technology;
Become more comfortable with the language and terminology associated with cybercrime;
Begin to critically analyze the legislative issues relating to cybercrime laws in Canada, including understanding the jurisdictional challenges related to enforcement;
Consider victimology in cybercrimes and identify the societal factors that contribute to cyber criminology;
Compare and contrast the most common methods of cyber-attacks;
Demonstrate an awareness of the changing crime landscape, including how cybercrime bridges the gap between virtual/digital and physical worlds; and
Describe the user's role in cybercrime prevention and identify some user-related vulnerabilities commonly exploited by cyber criminals.
Notes
Can be taken in combination with the other 7 courses in this program for a Certificate in Digital Literacy and Emerging Technologies.
Applies Towards the Following Certificates
Enroll Now - Select a section to enroll in
Required fields are indicated by .