0007
-
Smart Cities
1018357
Course Description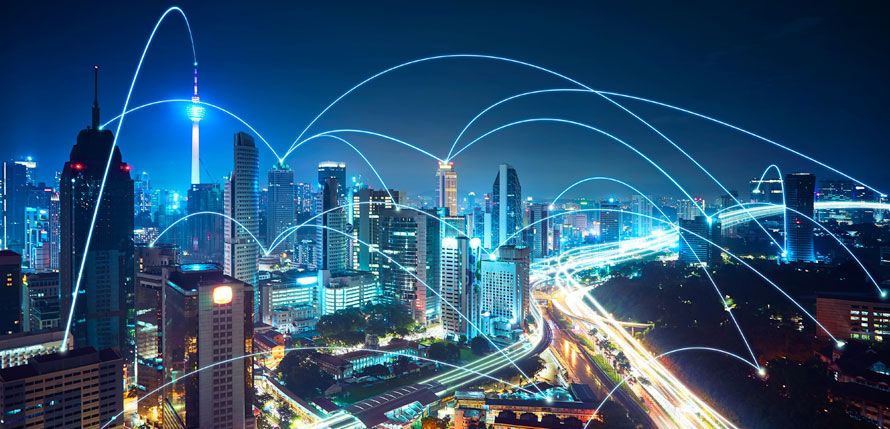 Offered by the Centre for Public Safety and Well-Being - CPSW@wlu.ca
This offering has been approved by the Ontario Ministry of Colleges and Universities as an OSAP eligible micro-credential. To learn more about the process to apply for OSAP micro-credential funding at Laurier, please visit the OSAP for Micro-credential Funding webpage. Email questions to cpsw@wlu.ca.
This course will introduce you to the fascinating and rapidly growing realm of smart cities. Smart city solutions emphasize a collaborative approach that focuses on and encourages data collection and the sharing of information to promote safety and manage risk. This course is designed to provide students with an overview of the network of devices – including smartphones, CCTV cameras, GPS and RFID technologies, and crowdsourced information – that can be leveraged to develop sustainable infrastructures and coordinate city resources.
Learner Outcomes
Recognize the historical, technological, demographic, urbanization, political, and economic origins of smart cities;
Identify and interpret the scope, depth, and breadth of the uses and limits of smart cities' technology and data management;
Compare and contrast several applications and/or limitations of smart cities technology;
Critically analyze the impact of climate change and political, economic, and policy factors that impact the role and use of technologies within and across various sectors of smart cities; and
Identify and appraise emerging challenges to the smart city paradigm and consider how these can be addressed.
Notes
Can be taken in combination with the other 7 courses in this program for a Certificate in Digital Literacy and Emerging Technologies.
Applies Towards the Following Certificates
Enroll Now - Select a section to enroll in
Required fields are indicated by .