0009
-
Decolonizing Education Certificate, Module 1 "Introduction to Indigenous Perspectives and Knowledge: Cultural History and Colonial History"
1018429
Course Description

The Centre for Indigegogy, Decolonizing Education Certificate begins with cultural history and provides an overview of colonial history. It begins to establish the context of contact and colonization and introduces cultural learning protocols, land protocols and Indigegogy.
Kathy offers a unique and wholistic perspective grounded in her Anishinaabe teachings and traditions.
Course Outline
Participants will:
Experience and learn about Indigenous protocols in teaching and learning.
Be introduced to elements of cultural teachings in circle.
Explore and examine an overview of colonial history.
Have an experiential learning experience.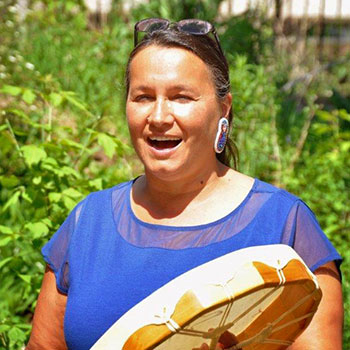 Photo of Dr. Kathy Absolon, Centre Director (click the link to read their bio)
Learner Outcomes
Participants will leave with:
An understanding of what cultural history means.
A transformative learning experience about decolonization.
More knowledge, tools and resources to utilize.
A network of people with common learning goals.
Wanting to learn more.
Notes
This workshop is developed and delivered by the Centre for Indigegogy. To learn more about the Centre for Indigegogy, please visit our website wlu.ca/fsw/indigegogy.
For more information, please contact Raven Morand, Administrative Assistant at rmorand@wlu.ca.
Recommendations
This workshop makes up 14 out of 84 hours required to receive the Decolonizing Education Certificate.
Applies Towards the Following Certificates
Enroll Now - Select a section to enroll in
Required fields are indicated by .