0015
-
Decolonizing Education Certificate, Module 4 "Introduction to Indigenous Perspectives and Knowledge: Resistance, Healing, and Anti-Colonialism"
1018668
Delivery Options
Remote Circle Work
Course Description

This module of the Decolonizing Education Certificate by the Centre for Indigegogy presents the actions of Indigenous peoples towards truth-telling, cultural activism and healing movements. The module will also cover national reports, such as Missing and Murder Indigenous Women, Truth and Reconciliation Calls to Action, as well social activism towards changing policies. Participants will gain understanding in decolonization, alliance building and reconciliation through the examination of resistance and solidarity movements such as Idle No More, Sisters In Spirit and #NoDAPL.
Course Outline
Bonnie offers her community-based experiences in working with youth and within community.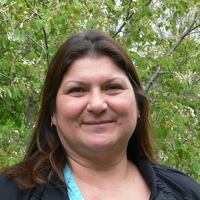 Photo of Dr. Bonnie Freeman, PhD, MSW, RSW (click the link to read their bio)
Notes
This workshop is developed and delivered by the Centre for Indigegogy. To learn more about the Centre for Indigegogy, please visit our website wlu.ca/fsw/indigegogy.
For more information, please contact Raven Morand, Administrative Assistant at rmorand@wlu.ca.
Recommendations
This workshop makes up 14 out of 84 hours required to receive the Decolonizing Education Certificate.
Applies Towards the Following Certificates
Enroll Now - Select a section to enroll in
Required fields are indicated by .