0024
-
Positive Psychology - Module 2: Signature and Character Strengths
1021019
Course Description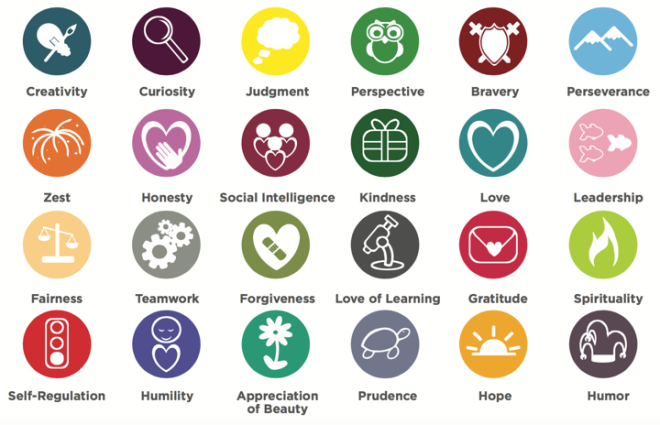 "The highest success in living and the deepest emotional satisfaction comes from building and using our signature strengths" - Dr. Martin Seligman.
This second module will support learners in developing a clear understanding of strengths and their practical application to life. The learning will focus on building strengths awareness, strength spotting and the benefit of bringing a strength-based approach into relationships. It will also explore the role of flow and strength-based leadership in the workplace. This learning will illuminate how strength use improves productivity, resilience and wellbeing. Learners will use tools such as the VIA Total 24 Character Strengths Report, a tool to explore the overuse of strengths and the strength wheel to develop a deeper understanding of self and others. Strength-building exercises and activities will be used to encourage the application of character strengths to enhance well-being and build positive performance. During this module, learners will also begin to identify and define their capstone project.
Learner Outcomes
Develop strengths awareness and the ability to spot strengths in others.
Identify the overuse of strengths during times of stress.
Develop strategies to apply a strength-based approach at work and home.
Experience and apply evidence-based strength building tools and exercises.
Understand and discuss how strengths enables individual and collective growth.
Notes
This course must be taken as part of either the Positive Psychology Certificate or the Positive Education Certificate and cannot be taken individually.
If you would like to request a payment plan other than full payment, please contact cpsw@wlu.ca for further information.
Applies Towards the Following Certificates
Enroll Now - Select a section to enroll in
Required fields are indicated by .