0025
-
Positive Psychology - Module 3: Self-Care
1021056
Course Description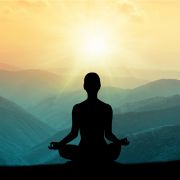 The third module in the Positive Psychology Certificate program will examine the research and practices of mindfulness and its relationship to engagement. Topics will include a variety of definitions, approaches and research surrounding mindfulness. Further examination and exploration will build upon the influence of meaning on well-being, and applied interventions for boosting meaning and engagement will be analyzed. Discussions will include the correlation of mindfulness, meaning and engagement with over-all well-being. You will continue to build and integrate learning towards your capstone proposal project.
Learner Outcomes
Recognize and relate the basic concepts of mindfulness, meaning and engagement to well-being.
Examine the research about the various definitions, approaches and influence of mindfulness.
Understand how meaning and engagement relate to a sense of life purpose.
Construct an approach and strategy towards the capstone project.
Notes
This course must be taken as part of the Positive Psychology Certificate and cannot be taken individually.
Applies Towards the Following Certificates
Enroll Now - Select a section to enroll in
Required fields are indicated by .