0183
-
Program Evaluation Certificate
1055105
Course Description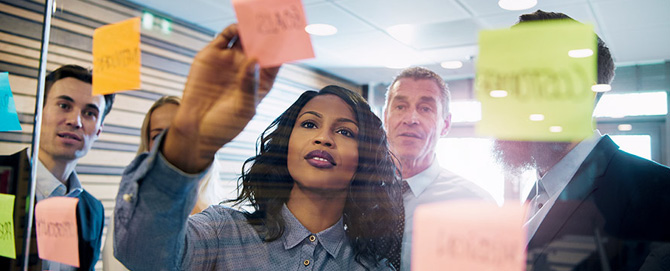 Are you running a program or service and want to know whether it is effective, meeting the needs of people, or maximizing a limited budget? Program evaluation can help you find the evidence you need to strengthen your program or service!
The Program Evaluation Certificate will introduce you to different evaluation approaches, designs, methods, and the skills to apply this knowledge to your own work. Each week, you will be asked to apply your learnings to create an evaluation plan for a program within your organization or local community. In addition to coaching provided through group workshops, your one-on-one consulting session with an evaluation expert will give you detailed feedback on your plan and answer any questions you have. By the end of the program, you'll walk away with an evaluation plan that you can put into practice right away to conduct a successful program evaluation.
While there is a substantial body of knowledge on the practice and theory of program evaluation which this program will address, the program will also explore emerging issues and topics in evaluation that relate to its ability to decrease inequities in society and uphold ethical standards, social justice values, and decolonial and anti-oppressive practices. We welcome learners that can contribute their lived experiences and offer real-world challenges that can enhance the learning experience for everyone in the program.
Our certificate is designed for those who need to evaluate, analyze and improve upon programs and/or services within the workplace. The certificate program is offered in partnership with the Centre for Community Research, Learning and Action (CCRLA). CCRLA is a community-engaged research centre located within Laurier's Faculty of Science.
KEY LEARNINGS
Develop a strong program theory of change and logic model.

Know what evaluation approach and type suits your needs.

Conduct effective interviews and focus groups.

Design surveys.

Analyze survey and interview data.

Create a knowledge mobilization strategy

Apply findings to improve programs and services.

Integrate evaluation approaches into organizational learning and development.
WHY TAKE THIS COURSE?
Receive a graduate certificate from Laurier.

Gain an in-demand skillset for a fast-growing applied field.

Get the skills to immediately apply your knowledge within your organization.

Connect with a community of peers.
COMPLETION REQUIREMENTS
All course work including the final project must be completed within the scheduled time to be considered complete towards the certificate. If an extension is required, you must communicate with the course instructor prior to the scheduled course end date, to discuss an extension. Extensions will not be given longer than three weeks after scheduled course end date.
REFUNDS AND CANCELLATIONS
Notice of withdrawal must be made via email to continuingeducation@wlu.ca. Refunds and withdrawals will be subject to fees based on the following schedule. The administrative fee covers registration, credit card and administration costs.
Up to 10 days before the start of course: Full refund less 15% administrative fee.

One to nine days before start of course: Full refund less 30% administrative fee.

No refunds will be issued as of the first day of the course.




Note: No refund of any sort will be given if the university is closed for any reason during your course.
Laurier reserves the right to cancel a course in which there is insufficient enrolment. In the event of a cancellation, you will be informed and all fees will be refunded.
Testimonials
"The applied focus of this certificate was very relevant to my non-profit work, the schedule fit with my work and the final project was structured to facilitate me creating a deliverable for work." - Ruth Cameron, Executive Director, ACCKWA

"The course did certainly help me advance my career. PEC has really helped me transition to more technical work at my current job and I am very grateful of my learnings." - Nicole Heaney, Mennonite Economic Development Associates (MEDA)
Applies Towards the Following Certificates
Enroll Now - Select a section to enroll in
Required fields are indicated by .