0026
-
Positive Psychology - Module 4: Quality Connections
1021092
Course Description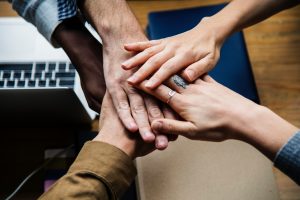 A growing body of research is illuminating the importance of positive social connections to cultivate critical resources that foster creativity, resilience and citizenship behaviour (Dutton & Heaphy, 2003). The fourth module in the Positive Psychology Certificate program will examine the influence of positive relationships in one's life. The module will explore how high-quality connections create a sense of trust, empathy, belonging and vulnerability. Learners will also examine the role of appreciative inquiry and emotional intelligence in fostering positive relationships in all facets of life. We will study these areas from an individual and systems perspective. Learners will leave this module will a deeper appreciation of the role high quality connections and positive relationships play in fostering wellbeing, resilience and productivity. Learners will continue developing and elaborating their capstone proposal project.
Learner Outcomes
Interpret and summarize research findings of the influence of relationships on well-being.
Explore the role of appreciative inquiry and emotional intelligence in fostering quality connections.
Engage in and critically compare a variety of relationship boosting interventions.
Understand the research and application of high-quality connections in all facets of life.
Notes
This course must be taken as part of the Positive Psychology Certificate and cannot be taken individually.
Applies Towards the Following Certificates
Enroll Now - Select a section to enroll in
Required fields are indicated by .